Use DXVA in KMPlayer
Short intro: what is DXVA and what's its usage?
DXVA (DirectX Video Acceleration) is a Microsoft API for Windows and XBOX360 that allows for video decoding to be hardware accelerated.The pipeline allows certain CPU-intensive operations such as iDCT, motion compensation, deinterlacing and color correction to be offloaded to the GPU. DXVA 2.0 allows more operations, including video capturing and processing operations, to be hardware accelerated as well.
DXVA is usually used in high-definition (HD) video files playback, by reducing the cpu usage and allowing a fluent and continuous playback of HD content, like 1080p ši 1080i, even on personal computers with low cpu processing power. Current entry-level processors, like Intel's DualCore series, or their equivalents from AMD, handle 720p files pretty well, but can present audio-video desynchronisations, stuttering or other issues when playing 1080p/i files.
To be able to use DXVA, you'll need a graphic card amongst the following series:
nVidia: 8xxx, 9xxx and GTX series or newer
ATI: Radeon HD3000 and HD4000 series
You can check if your card supports DXVA using DXVA Checker.
DXVA in KMPlayer
KMPlayer is one of the best freeware multimedia players, due to its large array of supported video/audio file types, it's fast and easy to use, can be configured in the smallest details, can be enhanced with plugins and can support even more multimedia file types by using external filters etc. Even if it can't use natively DXVA when playing HD video files, you can achieve that using an external filter, in this case, the Media Player Classic Homecinema's video decoder.
1. Download the following:
2. Install KMPlayer
3. Unpack MPCVideoDec.zip in KMPlayer's install folder
4. Start KMPlayer and press F2 to show the configuration window
5. Uncheck H.264 and AVC1 in Filter Control - Decoder Usage - Internal Video Decoder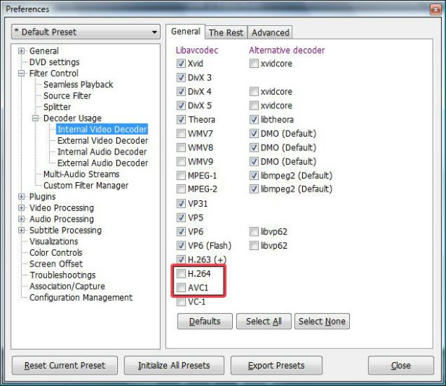 6. Go to External Video Decoder and press External Decoder Search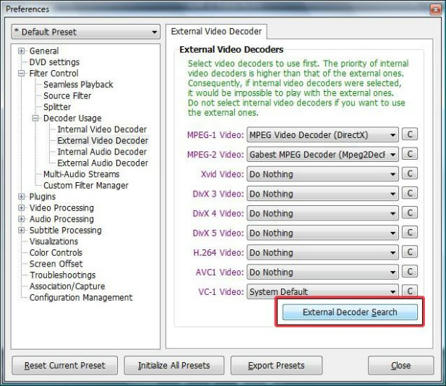 7. Press Add External Codec, browse to the KMPlayer install folder and select MPCVideoDec.ax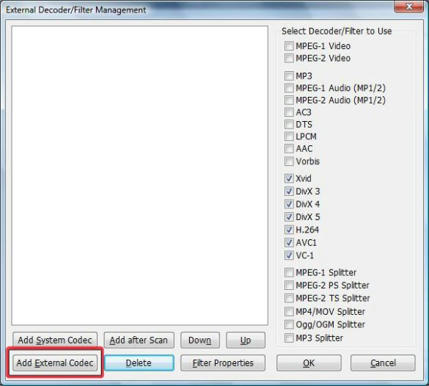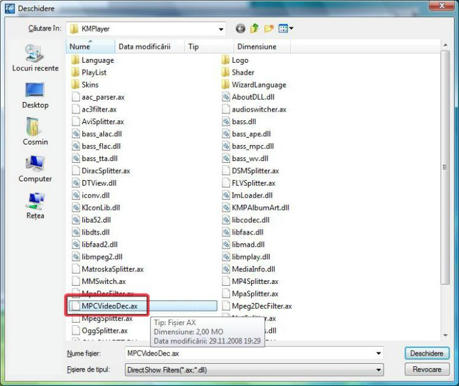 8. Make sure that, when you select MPC - Video Decoder in External Decoder/Filter Management, H.264 and AVC1 options are checked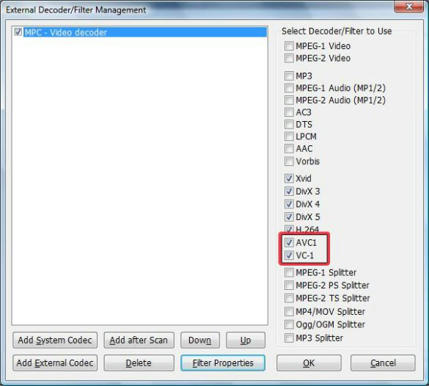 9. Back in External Video Decoder, choose MPC - Video Decoder for H.264 Video and AVC1 Video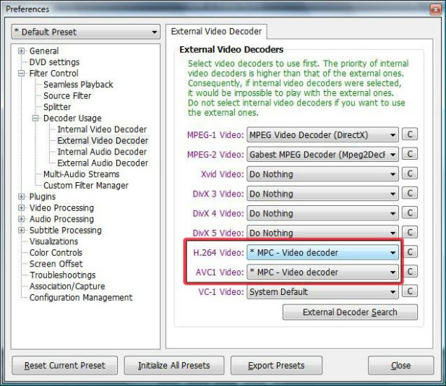 10. In Video Processing, Renderer,choose:
Overlay Mixer, VMR7 Windowed, VMR9 Windowed, VMR7 Renderless (HQ Subtitles) or VMR9 Renderless (HQ Subtitles) for Windows XP
Enhanced Video Renderer or Enhanced Video Renderer (C/A) for Windows Vista or Windows 7

11. Setup is done. If all settings are correct, and the graphic card supports DXVA, you should see dxva as output when playing a HD video file. Just press TAB during playback to check.